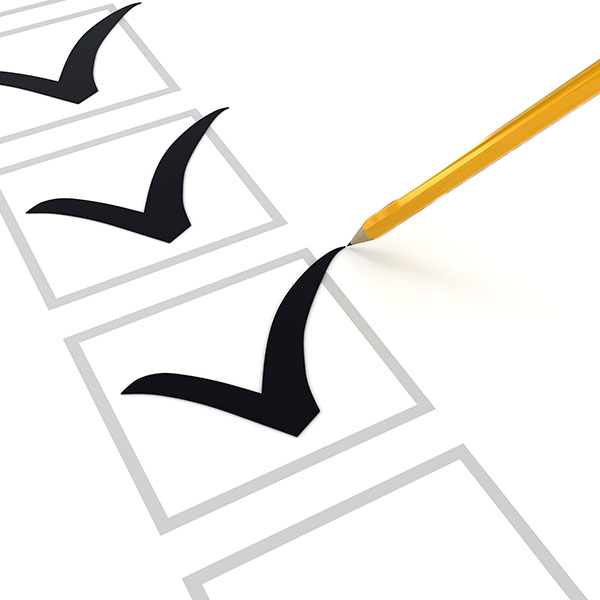 At Innovative Air Solutions we strive for 100% satisfaction in everything we do. We value your opinion and invite you to tell us and others about your experience with us. Please take a few moments to tell us what you think by leaving us a review here on our website or on any of these popular review sites or social networks.
Read what other customers have said about us.

All trademarks or brands on this page are registered by their respective owner and are not affiliated with our company, nor do they endorse or sponsor our products or services.
04-May-2018
Product or service reviewed: A/C
I discovered Robert and his team on a weekend two years ago when I had an emergency problem at my restaurant on a weekend. One call and Robert answered personally and had a team onsite within an hour. Repaired the problem quickly and very reasonable price, especially for a spur of the moment call on a weekend! They handled two major maintenance issues once again this past summer. They worked with me on the schedule due to it being a restaurant and trying to stay open. Worked on the weekend and overnight. Again, price was very fair and exactly as quoted. Called again this past week with an emergency and they were there within an hour and repaired the problem quickly. I highly recommend them for any a/c problems. Honest and fair company. I will not use anyone else.
17-Apr-2018
Product or service reviewed: New AC Unit and duct repair
I was referred by my daughter and some other customers. I went online to see what options I had, and within minutes, Kacey Harrell called me to make an appointment to see what my needs were. After meeting with Kacey, she listened to what I wanted. She quickly help me stay on a budget and only suggest what I should do, instead of trying to sell me items I did not need. The crew came out and within a couple of hours they worked with such professional team work! The nicest and very respectfull employees they have. I am very pleased with the Sales, Service and this Company.
28-Jun-2016
My wife and I called Innovative Air Solutions on a Friday when our AC quit blowing cold. They gave us a few options on the time to come since it was happening after normal hours. Robert and his team were very quick to respond to all of our requests and were very prompt and thorough on completing the job. Will definitely use them again!
Mark Montebello
Lumberton, TX.
28-Jun-2016
Robert and his team always handle our referrals quickly and professionally. Nothing but positive feedback from the customers that we have sent them. Thanks Innovative Air Solutions for keeping out customers cool!
28-Jun-2016
Product or service reviewed: Service
Every Service call we have called them on not only was extremely timely on show up but was excellent service and fixed the problem without changing every part till they found it. They have great customer service!
27-Jun-2016
GREAT company! Honest and friendly owner and staff. Highly recommend!
27-Jun-2016
Robert Currie and his team provides valuable service and the latest technology that improves the quality of life for his customers. For homes, business, day care, school, etc.
23-Jun-2016
Product or service reviewed: Air Conditioning
Innovative Air Solutions has assisted a number of my clients and friends with both new air conditioning and air conditioning repairs. My clients have repeatedly praised Innovative Air Solutions for prompt response, fair pricing, and for getting the job done correctly the first time. A number of them have taken advantage of Innovative Air Solution's zero percent financing. Based on the consistant positive feedback from local friends and associates, I would not hesitate to recommend Innovative Air Solutions for your commercial, residential, and industrial air conditioning or refrigeration needs. Did you know owner Robert Currie got his start in air conditioning with the United States Air Force? Let's support great veteran owned businesses like Innovative Air Solutions, serving Southeast Texas.
23-Jun-2016
Product or service reviewed: A/C repair
The a/c at my business location went out over the weekend, I called Robert at Air Solutions and he had someone at my store in a matter of hours. They ordered the part and repaired it the very next day. His staff was friendly, dependable, and cleaned up after themselves. Thanks Robert for a job well done. Scott Mayes @ Mayes Wood Flooring & Designs
Mayes Wood Flooring & Designs
Beaumont, Tx
23-Jun-2016
Product or service reviewed: Home service call
Came home in the middle of the afternoon a few weeks ago, outside heat index was 102, water dripping out of a light fixture from the condenser drain line stopped up. It was not a time to turn off the unit or crawl into the attic, I made 1 call and within 30 minutes Innovative Air had a technician out with the problem solved before the hour was up. I wont use anyone else.
22-Jun-2016
Product or service reviewed: Inspection
I wanted to put in an allergy filter into my AC system. Robert Currie with Innovative Air Solutions came to my home and inspected the situation. He let me know that my system would not benefit from an allergy filter due to its construction. He could have sold it to me, but chose to do the honest thing. I will always call him for my AC needs!
Stephanie Fuller
Lumberton, TX
22-Jun-2016
I know Robert personally Honest and trustworthy! Enough said
David Thornhill
Silsbee Texas
22-Jun-2016
Product or service reviewed: AC Fix
Innovative Air Solutions fixed our broken AC last week. They were knowledgeable, quick, and professional. They were out and had the problem fixed the same day as my call. Highly recommended.
Malachi Daws
Beaumont, Texas
22-Jun-2016
Product or service reviewed: Office service, New Unit for Home
Robert and his team provide prompt and exceptional care. His staff is friendly and professional and, more importantly get the job done right! Innovative Air cares for both my Home and Business AC.
22-Jun-2016
Product or service reviewed: Carrier air conditioning unit
I wanted to thank you for everything. When my unit went out, you were the first person that came to my mind. I wanted to let you know that out of the 7 companies we contacted that morning, you were the only one that returned my call. The service that you and the techs you sent out exceeded my expectations in every way. The work was done professionally and both my husband and I thought the customer service was excellent on all points. I can't thank you enough. I definately know who I will recommend if I hear someone is experiencing the same as we were.
21-Jun-2016
Product or service reviewed: AC Service
Robert and his team has always done a great job. Every time I have ever needed help they always looked to come the same day if possible. We have been using them for years. 5 stars!!!
JEREMY VINCENT
BRIDGE CITY TEXAS
21-Jun-2016
Product or service reviewed: Several different things
I have used Innovative Air Solutions for several different things. From the all new unit at my mom's house, to a coil leak in my upstairs unit and even replacing my thermostat control, Innovative Air is a top quality company. They are always professional and will get to you ASAP--even if it is late in the evening. Your comfort really is their business and it is top notch.
Karen Glidden
Beaumont, TX
21-Jun-2016
Product or service reviewed: HVAC work many times
We are a commercial real estate firm and always refer Innovative Air as they make us look great by taking fantastic care of our clients and customers. We believe they go above and beyond to ensure our referrals are dealt with in a professional manner and we appreciate that.