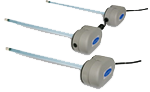 Ultraviolet light kills bacteria and mold growing on your indoor coil before they are circulated throughout your home. UV lamps are installed near your existing indoor coil and work diligently to rid your home of the bacteria, viruses, mold and germs that impact your home's health. We install 1 or 2 lights per indoor coil, depending on the size of the coil.
UV Light Product Offering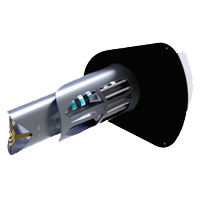 REME HALO® In-duct Air Purifier
View Brochure
Model Family: REME HALO
Germicidal rate: Kills up to 99% of bacteria, mold and viruses
Manufacturer's Stated Benefits:
Dual ionizers to reduce airborne particulates (dust, dander, pollen, mold spores)
REME® reduces sneeze germs by 99% in the time a sneeze can reach three feet.
New zinc ions kill 99% of viruses on surfaces
Unlike portable units that are limited to the room in which they are placed, the REME HALO® provides whole home and building
Two (2) quick release features for easy, no tool, cell replacement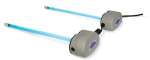 Ultraviolet Light System
View Brochure
Model Family: UVLCC
Germicidal rate:
Manufacturer's Stated Benefits:
Minimizes dust and dirt accumulation on coils.
Reduces airborne particles.
Improves system efficiency.
Five-year limited warranty.